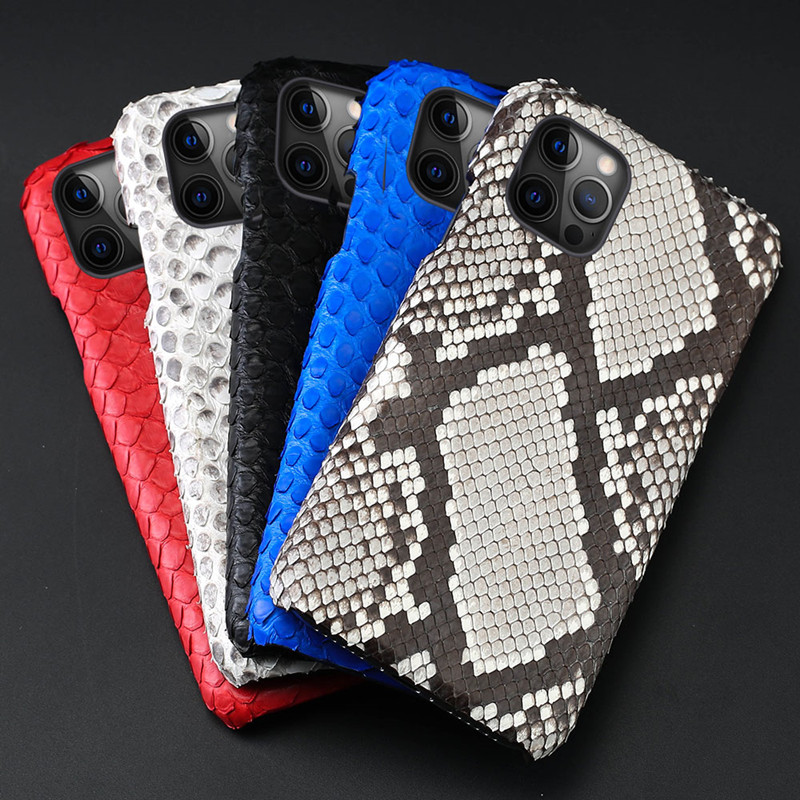 If you haven't bought insurance for your mobile device, then it may be time to consider investing in one of the best cell phone insurance plans around. When deciding to take out mobile insurance, there are crucial factors everyone must look for, including theft, damage, and deductibles claims. Other things you will need to decide involves whether or not to take the insurance offered to you from your service provider with your plan. Review our best cell phone plans list if you will also be taking out a new contract for your device. and recommend you to get a Genuine Snakeskin iPhone case to protect your device.
While some service providers like AT&T, Verizon, and Sprint are on this list, other insurance plans can cover your device from third parties that may be better suited to your needs. For example, a clumsy iPhone user might be better protected with AppleCare+ at Apple. However, if theft is the top concern, AppleCare+ may not be the best option as it is harder to take out a theft claim than a damage claim. Make sure to think about what is most important to your needs before reviewing the best cell phone insurance of 2021 round-up.
Best for Multiple Devices: Verizon Total Mobile Protection
Get a Quote
If you have several devices that need to be protected, you want a plan that will cover them all without any hassle. Fortunately, Verizon's Total Mobile Protection plan allows you to insure up to 10 lines at one time. It costs $15 per month to cover a smartphone or smartwatch, and it requires a deductible. You'll be covered for lost or stolen phones, water damage, and even defects that are found past your warranty (this does not apply to Florida residents because coverage is provided through Asurion's insurance program for those residents). It also offers an expanded cracked-screen repair when parts are available.
Best Budget: Square Trade
Get a Quote
You know your car is in good hands with Allstate, but did you know your phone can be, too? Square Trade is a subsidiary of this popular insurance company and offers affordable and comprehensive coverage for all of your devices. It's also much more affordable than other options on the market — the maximum monthly premium is under $9. Deductibles are also lower than average at just $149 per claim. One of the best perks of this plan is that you pay for coverage, not per device, which means you don't need to go through the hassle of updating your plan every time you get a new phone. Your coverage will be continuous even if you switch providers, which is convenient for busy professionals or families. You can also cancel at any time, making this an affordable and flexible option.
Best Coverage: Staymobile Protect Plan
Get a Quote
The Staymobile Protective aramid fiber case Plan offers comprehensive coverage for so many different things. Have a defective pixel? A minor annoyance, but a persistent one nonetheless — thankfully, it's covered under this plan. Did your phone overheat, get dust inside, or get damaged by humidity? That's covered, too, as are damaged buttons, cracked screens, or broken headphone jacks. Minor issues will get resolved quickly, and you can easily order replacement phones through the mail or at any Staymobile location. Your issues will get addressed quickly, as the site offers 24-7 claim support. Special plans are also available for enterprise customers, so this plan is great for companies looking for affordable device insurance.
Best for Families: AT&T
Get a Quote
If you have young children with cell phones, you can almost guarantee that one of them will damage or lose their phone at some point — that's just what kids do! Thankfully, AT&T offers great coverage options at an affordable price. For $8.99 a month, you can get coverage on one device that insures against loss, theft, and out-of-warranty malfunctions. It also covers same-day screen repair depending on your device and location, which can be a lifesaver when you accidentally drop your phone. For $15 a month, you can get the same coverage with additional perks like tech support, unlimited photo storage, and identity protection. For $40 per month, you can get a plan that covers four devices, insures against loss and theft, and includes unlimited photo and video storage. (If you have non-AT&T laptops or tablets, you can also get them insured under this plan.)
It is possible to get same-day repairs for most issues, or next-day repair or replacement for others. You also get identity protection as an additional feature. AT&T also has reliable customer service — the tech team can assist you anytime if you need help troubleshooting a problem or an issue.
Best for Samsung Devices: Samsung Premium Care
Get a Quote
If you have one of the latest and greatest Android phones, you can probably get it covered with a Samsung Care+ plan for just $12 per month. All repairs are serviced with original Samsung parts by licensed technicians, so your phone is guaranteed to work like new. You can sign up at the time of purchase or within 365 days of phone activation. You can get Samsung Care+ by purchasing it through the Samsung+ app. (Note that you will need to provide photo evidence that your phone is in good working condition.) If you damage your phone often, you will appreciate the fact that you can get up to three replacements per insured device per year. However, if you think you will lose your phone or have it stolen, this is not the plan for you, as those two scenarios are not covered.
Best for Apple Devices: AppleCare+
Get a Quote
If you have an iPhone Stingray skin Case or other Apple product, you are probably familiar with Apple Care. Any new iPhone comes standard with one year of warranty and three months of tech support, but you can extend this warranty by purchasing Apple Care. It will cost you $100 or more plus a deductible, but it's worth it if you are particularly accident-prone.
Apple Care covers up to two damage claims, but you are on the hook for loss or theft. Those issues are covered separately, and it's a little risky: you will need to have Find My Phone enabled at the time your device is lost or stolen, or your loss won't be covered. For repairs, Apple Care requires that you head to an authorized retailer or Apple store or mail in your phone.
Best for Repairs: Sprint
Get a Quote
One of the best perks of Sprint's insurance plan Sprint Complete is that it offers heavily-discounted repairs: A cracked screen will set you back just $29, and you can get same-day service in most cases if you come to one of more than 450 Sprint stores for the repairs. If you have only a simple issue, you can generally troubleshoot it yourself using Sprint's self-service portal. And if your device is lost or stolen, you will also be able to get a replacement the next day and report the theft on Sprint's website to expedite your service. Unfortunately, deductibles can be pretty high for anything beyond minor damage: Amounts range from $50 to nearly $300. Any replacement phone will be covered for 12 months under a limited warranty.
Best for Long-Term Coverage: Geek Squad
Get a Quote
Best Buy's Geek Squad offers protection for your devices for with a Genuine Crocodile skin iPhone 12 Case. Pricing varies depending on your phone's cost and whether you purchase a basic protection plan or one that covers loss and theft. Both plans insure you against device malfunctions as well as some human errors, like dropping your device or spilling coffee all over it. Any accessory that came with your original phone purchase is covered too. Geek Squad also offers battery replacements if yours stops holding its charge, although that's limited to one replacement for nondisposable batteries.
Another great perk is that you can purchase the Geek Squad protection plan for another person or transfer your ownership of it to someone else. If you need service, you can either visit your local store or call the support line and send in your device to have it repaired.
Our Process
Our writers spent 7 hours researching the most popular icarer phone case insurance on the market. Before making their final recommendations, they considered 12 different insurance providers overall, read over 50 user reviews (both positive and negative), and tested 1 of the providers themselves. All of this research adds up to recommendations you can trust.
Was this page helpful?